VeroFORECAST has put out their 12 month predictions for home values in major real estate markets. Ask anyone who lives in CO and they won't be surprised to find out that 4 of the top 12 growth markets are in this state.
Topping the national list is Denver-Aurora-Broomfield, which is predicted to grow 10.8% over the next 12 months. Over the last two years, home prices in the front range area have grown 14% per year.
Boulder comes in a very close second place at 10.5%, and Ft. Collins-Loveland rounds out the top three at 10.3%. Greeley comes in at #12, with a projected growth of 8.8%.
As a former resident of the Pacific Northwest, I'm not surprised to see so much projected growth in Oregon and Washington. A stunning 9 of the top 25 projected growth markers are in OR and WA. This isn't all that surprising with so many people fleeing California on account of high cost of housing, high cost of living, and job mobility.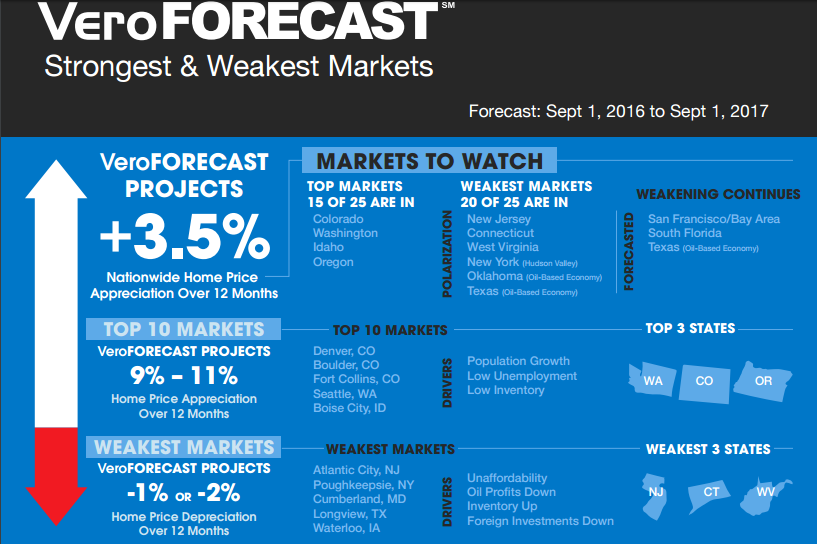 If you are a front range resident looking to buy or sell a home, or looking at Colorado and thinking "now is the time to move" please feel free to give me a call and we can discuss your needs. You can always call or text me at (303) 956-6233.