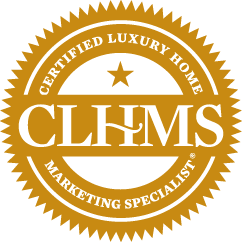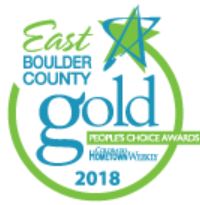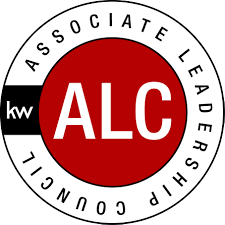 This business is all about connections and relationships. Each client I work with has their own story, their own expectations and set of needs. I work very hard to earn their trust and respect.
My philosophy is that when my clients trust me to partner with them during a real estate transaction, it is my duty to ensure I thoroughly understand all aspects of what they are seeking to accomplish. We have created a set of processes that we customize for each client to ensure that each step along the way is executed to perfection.
Ongoing training and education are essential for us to assist our clients, so we spend no less than 60 continuing hours of education per year, keeping up on the latest industry changes. Christy serves on the Associate Leadership Council (ALC) for Keller Williams Preferred Realty, often teaching classes herself. Additionally, there are many hours spent in specialty training such as luxury marketing, 1031 tax exchanges, investment, marketing strategies, buyer and seller programs and more.
As someone who has moved across the country – from Seattle, New York, Texas, Colorado, even to Switzerland! – I understand what it's like to have family discussions about the right city and neighborhood. Finding the right community, home and property affects ALL aspects of your daily life. When it's time to buy, I am here to help you navigate tough decisions about staging, listing and negotiating for the best possible price to realize the highest potential return on our investment.

As your partner in the buying or selling process, you will receive the best possible care and commitment, including:

Customized and cutting edge marketing strategies to maximize your profit

Expertise about neighborhood and communities
Ability to customize home searches to quickly and efficiently find the right home for you
Strong negotiation skills
Support through the closing and beyond
I would be honored to partner with you as you make the change in your home or property. Having come from senior leadership positions that focused on service, hospitality and global customer experience, I can assure you that your satisfaction during the entire process is always of paramount focus for me. We will be a team and I will do the heavy lifting so you and your family can have the easiest transition possible!

When you're looking for a partner to help you negotiate the complexities of selling a home, you've come to the right place. The experience, dedication and strong communication you'll receive here will help ensure the successful and profitable sale of your home:

1. The Local Advantage – Take advantage of a broad spectrum of technologies and tools to support the sale of your home from start to close.

2. Internet Advertising – Since the lion's share of home buyers starts their search on the internet, top placement on search engines is essential. You'll gain access to placement on Google, MSNBC, and other websites. This will maximize your exposure and bring a large number of potential buyers to view information about your home.

3. Email Campaigns – It's important to "work the network." We can work together to identify the right people to target your home-and get in touch with them by email to drive excitement and interest.

4. Personal Touch – Of course, technology alone won't sell your home. Face-to-face interaction provides the advantage to sell your home-and you won't have to worry about a thing. The details will be handled with care and constant communication, to ensure the marketing and sale of your home go smoothly.

Contact me now so that we can discuss how to help you sell the house you have or find the perfect one.